Singer and football fanatic Jack Savoretti labels scoring sensation Krzysztof Piatek as the "real deal" as he discussed his love for Genoa, watching his team knock Liverpool out of Europe and sharing a pitch – and shower – with Alessandro Del Piero.
The English-Italian solo artist – whose new album 'Singing to Strangers' is released on March 15 ahead of a European tour – already has two UK Top 10 albums to his name.
But away from his music he is also a massive fan of Genoa, having spent part of his formative years in the port city.
"I came to fall in love with football during the World Cup of 1990," the 35-year-old tells Goal . "Italy had a really cool team at the time, as did England – and I was living in England as a half-English, half-Italian kid.
"Having an Italian dad, I became a big Azzurri fan. He then introduced me into the family business of being a Genoa fan.
"Everybody in my family has been a Genoa fan since my grandfather. My great, great uncle was the last president to win a Scudetto with Genoa, [Guido] Sanguineti [in the 1920s]. So it's in the family blood, literally."
The most famous win in Genoa's recent history came in the 1991-92 UEFA Cup when they knocked Liverpool out in the quarter-finals, becoming the first Italian team ever to win at Anfield.
Savoretti was present at the Stadio Luigi Ferraris for the first leg and recalls the bedlam that ensued when Brazilian star Branco scored a sensational free-kick to clinch a 2-0 victory.
"I was there in Genoa. My father took me out of school in England and we flew in for the game. I didn't have a ticket, that's how different things were then, I was sitting on my dad's lap for the whole game," he explains.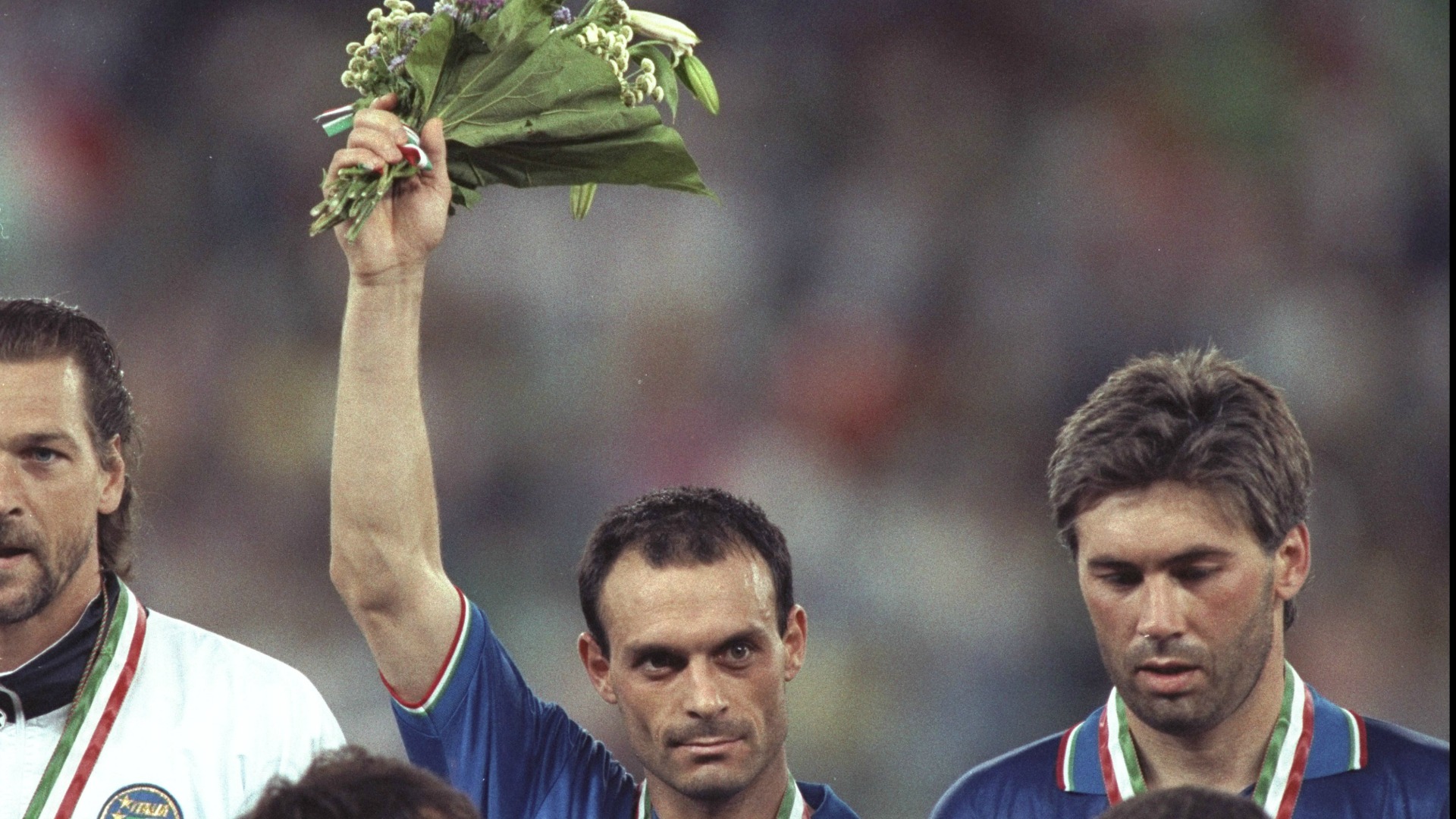 "I will always remember Branco's goal, which I think was in the 89th minute. He scored this free-kick from the middle of the pitch and the whole stadium exploded.
"My father threw me in the air and I landed two rows down on top of this guy, and all these people were throwing me up in the air celebrating.
"That was the golden age of Genoa, we had [Tomas] Skuhravy, Branco, [Pato] Aguilera, great players."
Aguilera scored both of Genoa's goals during their 2-1 win at Anfield, and Savoretti reveals how along with Toto Schillaci (pictured above), the pint-sized Aguilera was his idol growing up.
Meet @JackSavoretti – singer-songwriter and a huge Genoa fan.

He spoke to @CarloGarganese about his love for Genoa, his new album and sharing a pitch – and shower! – with Italy legend Alessandro Del Piero. 🎵⚽️ pic.twitter.com/vLRRAZc0cx

— Goal (@goal) February 11, 2019
Despite moving back to England over a decade ago, Savoretti remains as fanatical towards Genoa as ever, though he bemoans the January sale of scoring sensation Krzysztof Piatek to AC Milan.
Piatek scored 19 goals in just 21 games for Genoa before transferring to Milan for €35 million to replace Gonzalo Higuain last month.
"I think he is the real deal," Savoretti gushes. "His discipline is the real deal. His goals are not luck. Some think he is just a finisher. But he also makes goals out of thin air.
"I think it's sad as he could have left in June. Just imagine, some kid at Christmas will have just received a Piatek shirt, and two days later he would have to sell the jersey.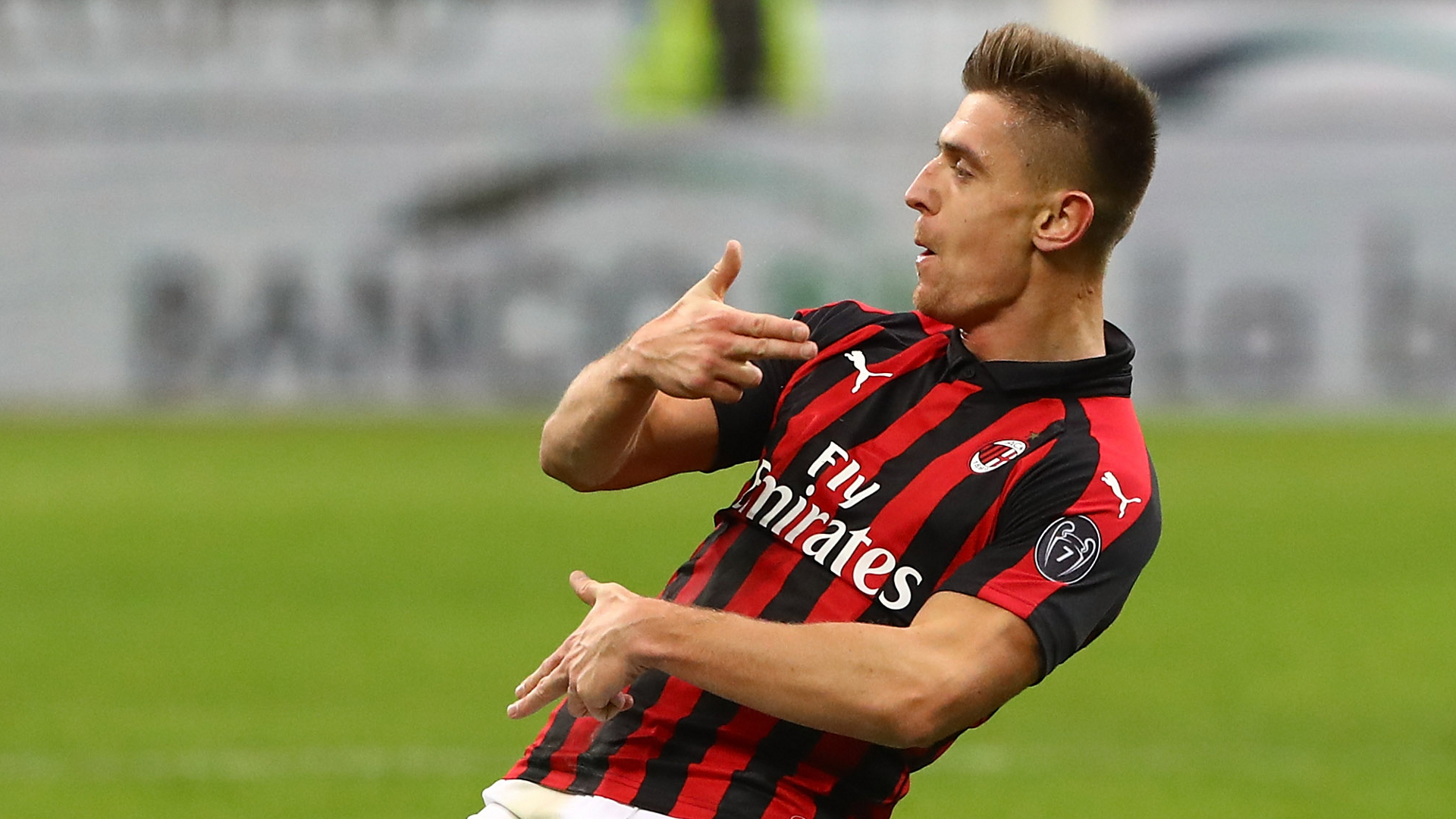 "But I think Piatek has done the right thing, how can you say no to signing for AC Milan?"
Savoretti's new album, 'Singing to Strangers', is released next month and is being tipped for big things.
The first song on the album, 'Candlelight', is earning rave reviews and was recently named Record of the Week by BBC Radio 2.
"I'd just moved to the countryside, to Oxfordshire, and I've never felt so Italian," he explains. "It's made me quite melancholic so I found myself going back to my roots listening to a lot of Italian music, watching a lot of old Italian cinema.
"And that's really what influenced the sound of this album. I really wanted to make something that had the grandeur that Italy used to have.
"So we went to Rome, into Ennio Morricone's studio. He's the guy who did all the Spaghetti western soundtracks – soundtracks I grew up on.
"His studio was full of the equipment they used for the films; big drums, incredible old pianos, these tubular bells."
Savoretti reveals that growing up – as he went to an American school – he was very much influenced by American music.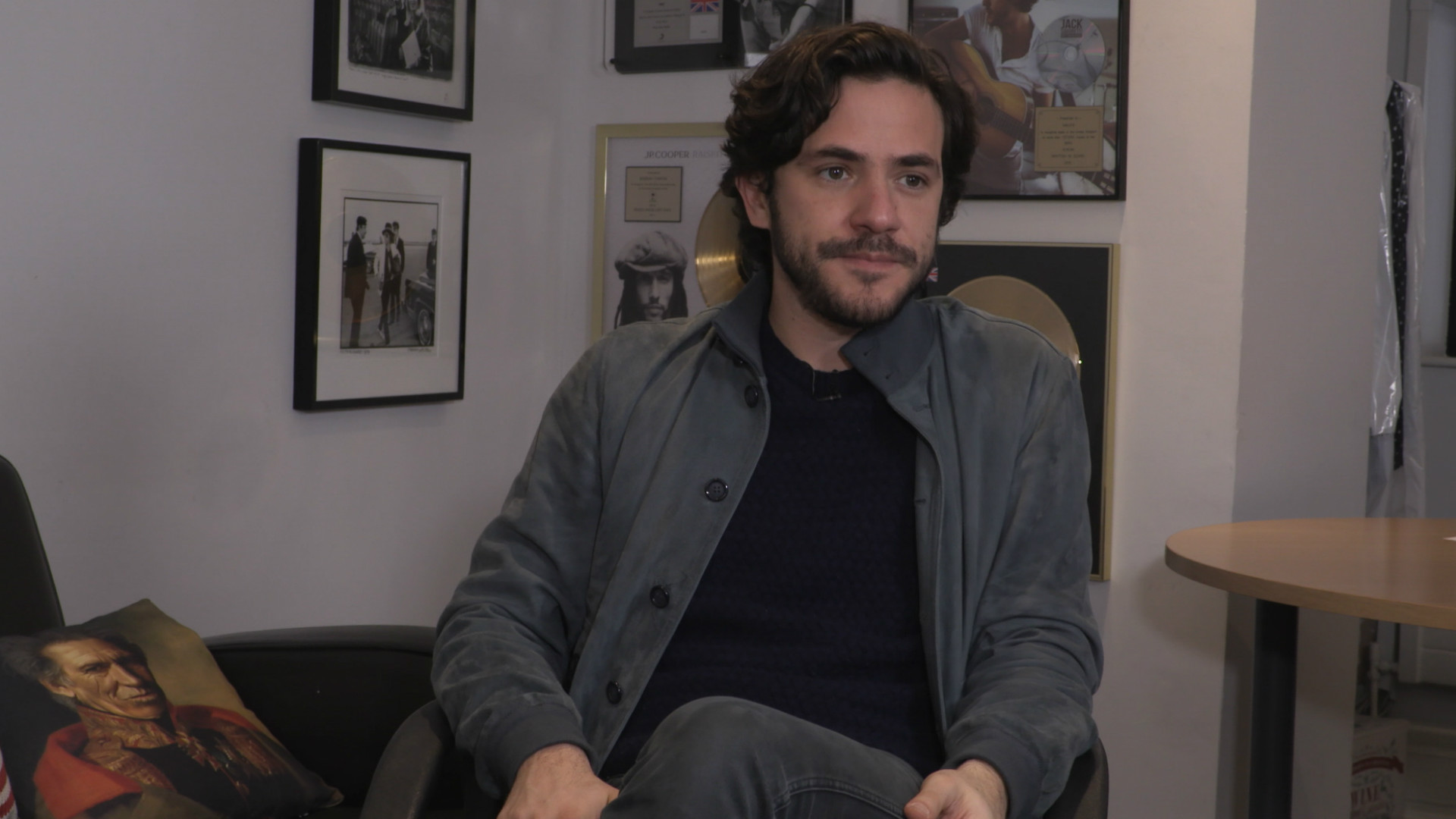 He says that Simon and Garfunkel were the first "trigger" for him as they made him understand the power and feeling of lyrics. "And then learning about lyrics you fall in love with Tom Waits, Bruce Springsteen, Tom Petty, James Taylor, Joni Mitchell, Jackson Browne, Crosby, Stills and Nash, Bob Dylan."
Indeed, Bob Dylan co-wrote one of the songs on Savoretti's new album.
"Definitely the coolest thing I have ever done," he beams. "I haven't met him yet, we are just pen pals.
"So the story goes, how true it is I don't know, a suitcase full of unused lyrics from Bob from the 1990s were found and I was asked if I wanted to try something with them.
"Of course I said yes to this idea but thinking it won't happen. And two days later I get an email signed with these sort of two poems, signed 'Bob'!
"It was great but it was quite hard because whatever I did to it, it just sounded like a Dylan song which I didn't want. So I had to play with it a lot. All I hope now is that when people listen to the album they don't guess which one it is."
Savoretti's last single was a duet with Australian superstar Kylie Minogue. "She's amazing, she's everything you sort of expect in the sense of humility with professionalism, with talent, kindness, warmth."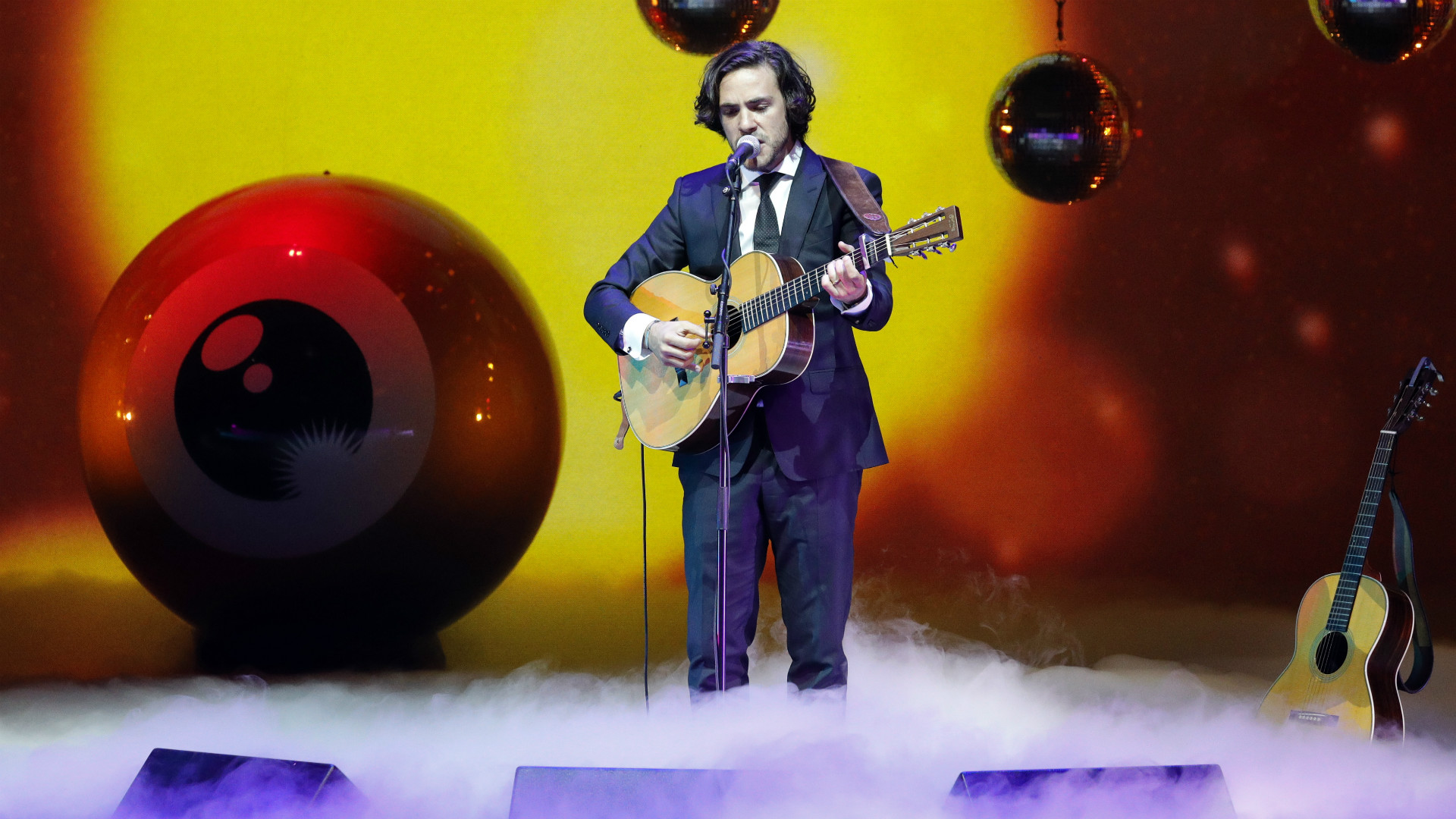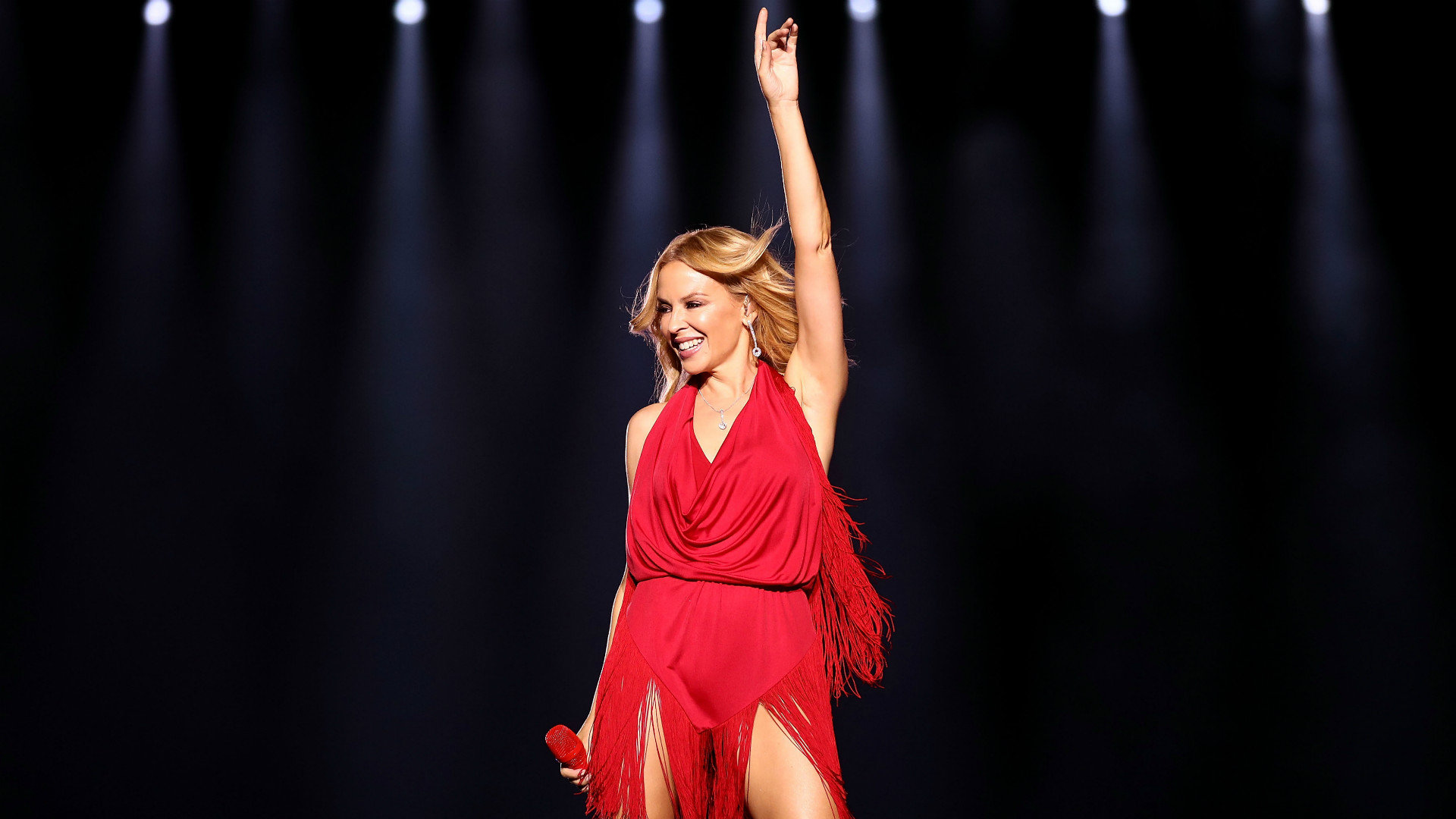 Moving back towards football, he filmed the video for his 2015 single 'Home' at Genoa's stadium before a Serie A match against Juventus. Incredibly, Genoa earned a shock 1-0 win thanks to an injury-time winner by Luca Antonini.
"The stadium exploded, people went crazy, the footage we got was breathtaking," he recalls. "At the end of the game, people were queuing up to touch us. They were like 'you have to sing here before every game'. Now they show the video before every match on the big screen."
Staying in Italy, Jack regularly plays in celebrity charity football matches in the country and he recalls a humourous story of one such game when he shared a pitch – and shower – with Juventus legend Alessandro Del Piero.
"The partita del cuore is an annual charity match for many different medical organisations, predominantly for heart problems.
"The first time I played was in a team with Alessandro Del Piero and Pavel Nedved. Nedved gave me the most amazing assist to put me clean through. But Palermo's goalkeeper Stefano Sorrentino saved my shot.
"I couldn't believe it. I was alone, 40,000 people, Juventus stadium. I had a chance to score, I still wake up in the middle of the night regretting this moment.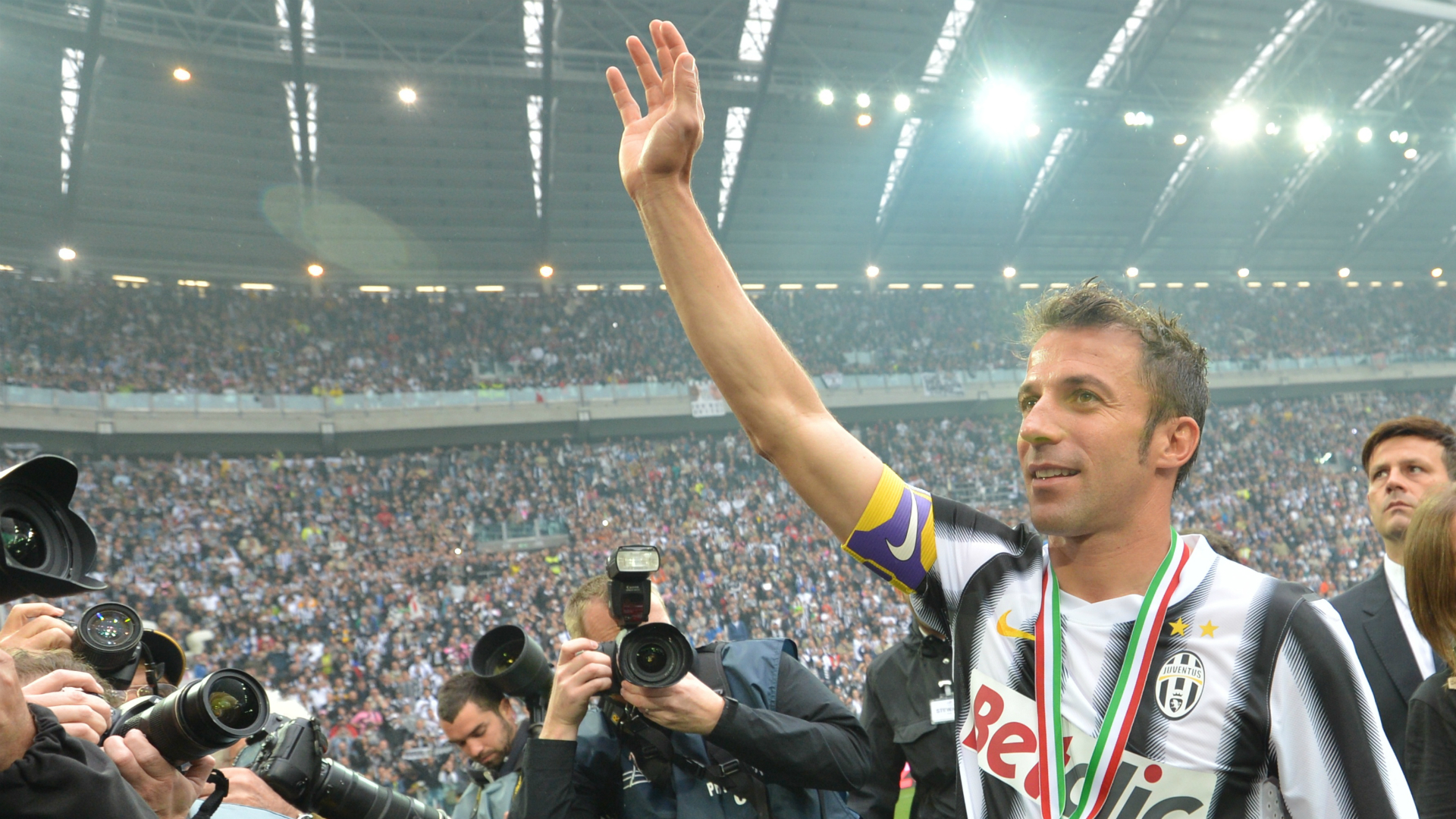 "Nedved didn't say much. Max Allegri, our manager, rightfully screamed at me at half-time. But Del Piero was very complimentary. After the game I ended up finding myself – this is a bit random – in the showers alone, still trying to take in that I had just played at Juventus Stadium.
"Suddenly Del Piero just walked in. So I ended up not only playing with Del Piero, but taking a shower with Del Piero, which was pretty cool, I'm not going to lie. I couldn't help but think 'this is a pretty cool dinner party story for the rest of my life'!"
Despite his admiration for Del Piero, the Italy legend didn't find a place in Jack's dream five-a-side team, the singer opting for Gianluigi Buffon, Paolo Maldini, Andrea Pirlo, Zinedine Zidane and Pele.
However, Savoretti did say that he hoped Del Piero's beloved Juventus would finally win the Champions League again this season, while he also revealed his desire for Liverpool to end their own drought by lifting the Premier League this year.
Jack Savoretti's new album, 'Singing to Strangers', will be released on March 15 through BMG. He will then go on a European tour to support the album, with the UK leg of the tour beginning on May 23 in Glasgow and featuring a show at Wembley Arena on May 31. For more information and to buy tickets, click on the link here.
Let's block ads!