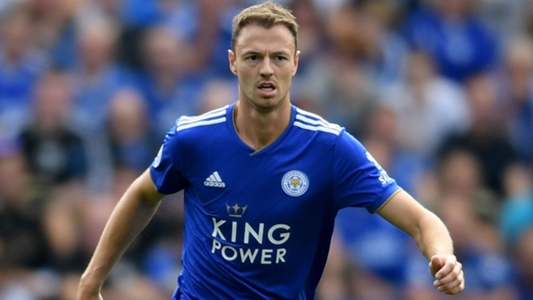 Leicester defender Jonny Evans admits he and his team-mates needed the international break to try and refocus on football following the King Power Stadium helicopter tragedy.
Evans says the players were left "mentally drained" as they tried to come to terms with the helicopter crash that claimed the life of owner Vichai Srivaddhanaprabha and four others last month.
The Foxes made an emotional return to action against Cardiff just seven days after the crash, claiming a 1-0 win at the Cardiff City Stadium before immediately flying out to Bangkok for Srivaddhanaprabha's funeral.
The squad spent less than 48 hours in Thailand before returning to the UK for their goalless draw at home to Burnley the following weekend – their first match at the King Power Stadium since the tragedy.
After a two week break for internationals the 2016 Premier League champions take on Brighton at the Amex Stadium on Saturday with manager Claude Puel saying its time for the squad to focus on football.
Reflecting on what had been an emotional and traumatic few weeks, Evans admitted it had taken its toll on the players but hopes some time away from club football during the international break has helped the recovery process.
"You can't keep playing on that same high emotion every single week,' said the former Manchester United defender. "Obviously every game we go into there's a huge determination to win, but in those two games [Cardiff and Burnley] there was heightened emotion in most players and it's very, very hard to play like that.
"You have to keep your emotions at a certain level at the right times in games and it's important that we do that for the rest of the season.
"The break probably did come at a good time. It wasn't until I'd gone away on international duty that I realised how emotionally drained and tired everyone would have felt.
"It was a tough couple of weeks, but I thought everyone dealt with it really well, the club as a whole and the players. Now we've come back it's important for us to re-focus and continue playing well."
Let's block ads!