Jose Mourinho has claimed that as a footballing business Manchester City are "untouchable" ahead of his Manchester United side's meeting with the Blues on Sunday.
The Portuguese takes the Red Devils to the Etihad Stadium following three successive wins in all competitions and buoyant following their late comeback victory over Juventus on Wednesday.
City, meanwhile, have scored 12 goals in their last two games, though a series of allegations regarding the club's finances have dominated the build-up to the weekend's blockbuster derby clash.
Having refused to comment on the claims earlier in the week, Mourinho was again asked about City's dealings and alleged Financial Fair Play breaches.
And though the ex-Chelsea boss was keen to suggest that he remains focused on the challenges Pep Guardiola's side face on the pitch, he did offer an opinion on City's business dealings since being taken over by the Abu Dhabi United Group.
"It's difficult for me to answer because I focus on my job," he told a press conference. "I focus on the four lines, focus on football, so if you want to speak about their football potential we can speak, and football potential starts with investment.
"After that, of course, there is a quality of the work, of the organisation, I think that is untouchable.
"But what is behind, I cannot say. But in this moment I have only to think about football, and to think about football is to think about Manchester City as a football team there."
Mourinho bringing up City's investment could be construed as a message to his own vice-chairman Ed Woodward and the United hierachy, with the 55-year-old having previously shown his unhappiness at the club's lack of spending when compared to their local rivals.
Failures in the transfer market have been cited as a primary reason for the Red Devils' struggles this term, with United sat seventh in the Premier League table after 11 games.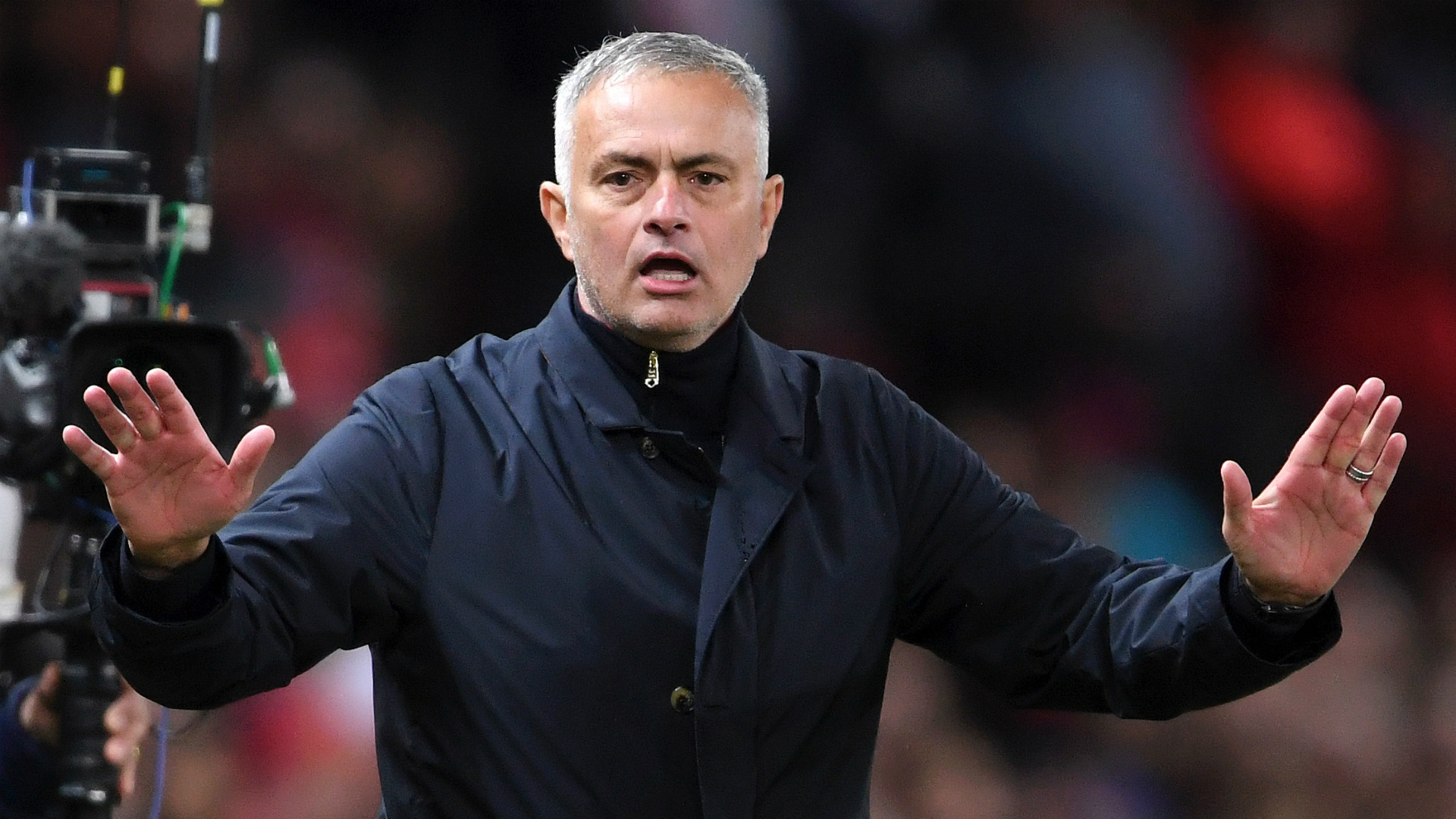 And despite their improved recent form, Mourinho is firmly aware of how difficult a task his side face in taking on the league leaders.
He added: "We are going to try. I cannot say we are going to be successful in our motivations, in our desire, but we played two difficult matches away against two very good teams – Chelsea and Juventus – and we managed to get good results.
"Even if the good results were not in our pockets, the performances were there, the positive attitude was there, so we are going to try, but City are a very powerful team.
"If we draw the gap is still nine points, if we lose it's 12, so I don't think that is the way to look at the match.
"We have to just think about the match, is difficult enough as an isolated event, if you want to put that match into the context of where we are and where we can be.
"I want to play it as an isolated match, a difficult match against a difficult team, but they will also think it's a difficult match for them."
Mourinho could welcome Romelu Lukaku back into his side after the Belgium international missed the wins over Bournemouth and Juve with a hamstring problem.
Let's block ads!