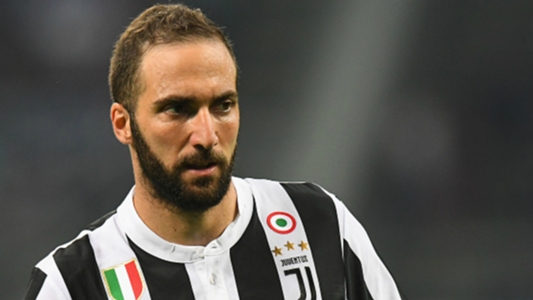 Giuseppe Marotta said there has been "nothing concrete" from Chelsea and AC Milan regarding Gonzalo Higuain, though the Juventus chief executive admitted the striker could be sold following the arrival of Cristiano Ronaldo.
Goal understands the Serie A champions are prioritising the sale of the Argentine striker and are hoping to get around £58m ($76m) for him after his two seasons in Turin.
Higuain has been linked with a reunion with former Napoli boss Maurizio Sarri at Premier League side Chelsea, while the Argentina international's name has emerged as a possible makeweight in a deal for AC Milan defender Leonardo Bonucci.
Juve and Milan have already held talks over a potential swap, but Chelsea will have the advantage in talks if they advance on their interests due to Sarri's relationship with the forward.
Marotta, meanwhile, revealed the Serie A champions are weighing up their options after Ronaldo's high-profile arrival from Real Madrid left Juve inundated with attackers.
"I won't deny that with the addition of Cristiano Ronaldo we've got a quality attacking department that's a bit crowded," Marotta told Sky Italia.
"We'll evaluate things with Higuain, but nothing concrete has arrived from Chelsea and Milan.
"He is still an important player for us. Now obviously there is more competition, but he is a professional and we are evaluating his future together with his representatives. We have great respect for him."
And talk of Bonucci making a possible return was no surprise for Marotta, who has already spoken to the defender.
"All this was born simply because we met Leonardo, who had just settled in at ​​Milan and we exchanged opinions on the football he was playing there," he added.
"On this occasion he informed us of the great respect Bonucci still has towards Juventus and I perceived the desire for a reunion. It stopped there."
Although they may be set to lose one star striker, CEO Marotta says the Bianconeri are aiming for the biggest prize on offer this season.
"With the arrival of Cristiano we want to do well in the Champions League, with the hope that he and his team-mates can give us this great satisfaction."
Let's block ads! (Why?)