Zlatan Ibrahimovic says he offered to play for free at Manchester United following his comeback from injury.
The striker sustained a cruciate ligament injury during his first season at the club, during which time he scored 28 goals.
Ibrahimovic earned a new contract at the club after returning ahead of schedule, but he could not replicate his form pre-injury, and was released in March, allowing him to join LA Galaxy.
The Swedish striker, who was not a member of his country's squad at the World Cup despite repeated hints that he would end his international retirement if asked, has now taken the unusually humble step of admitting that he was not at the same level when he came back for United.
Indeed, such was his desire to return to his best, he even offered to play for nothing.
"The situation was not about having a contract and earning money – it was the opposite. I said, 'I don't want a salary, you keep it'," he told the BBC.
"The mind can be ready but the knee was not ready.
"When I was ready, I said to myself 'I am not there'. They had a Zlatan before. After, I was not ready to be that Zlatan.
"I was selected in many of the games but I told the coach: 'Listen, I am not ready. I don't want to disappoint you. The respect I have for my team-mates and the coach. Select someone else who can do the job better.' I stood up and did it, even if I am Zlatan."
Ibrahimovic has already made his own inimitable impact in Los Angeles, and scored twice in his debut, including a phenomenal 35-yard half volley.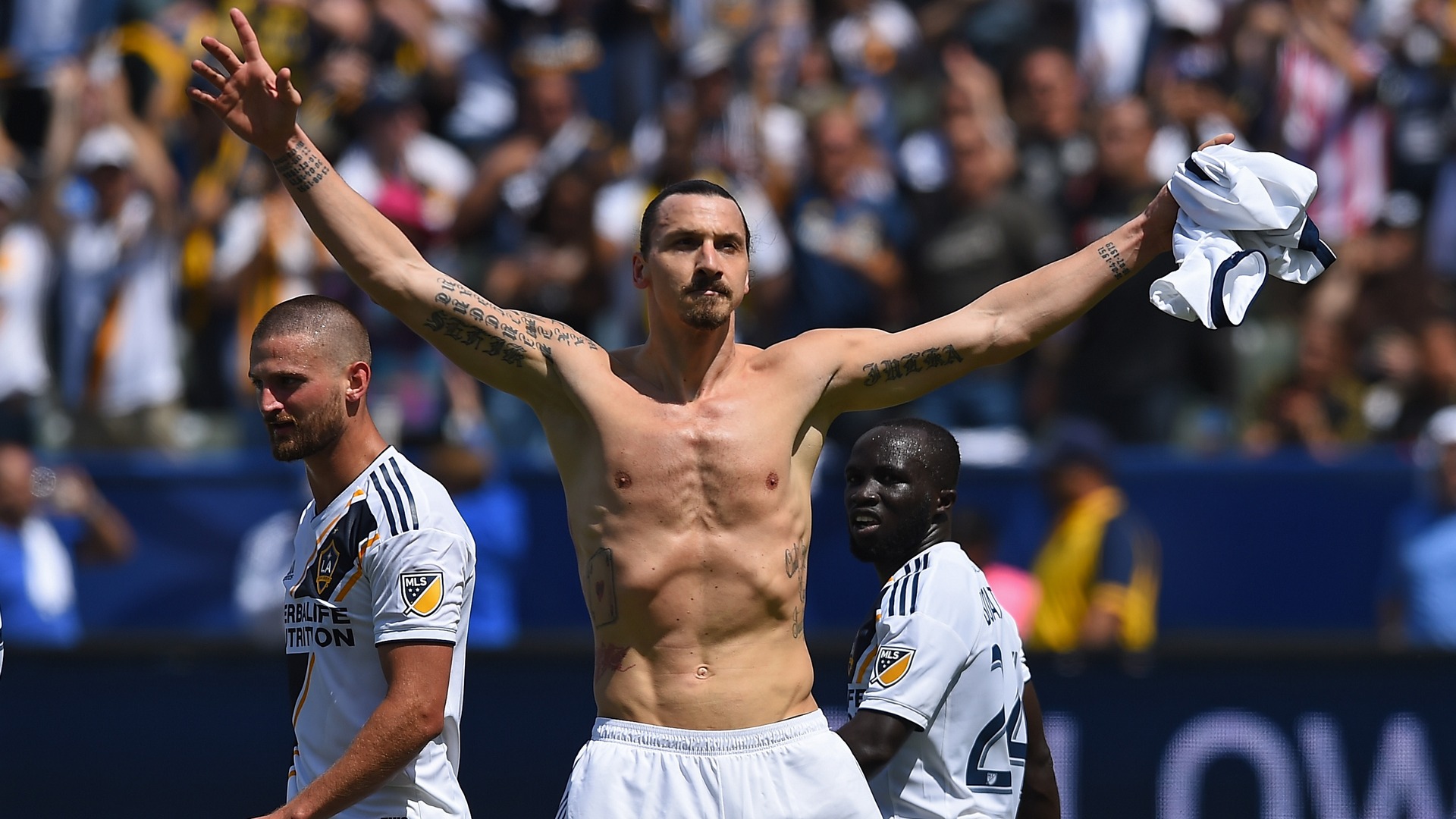 He followed that up with the winner in injury time, heading home to give his side a 4-3 win over LA Football Club, and Ibrahimovic says he knew his first goal was in from the moment he hit it.
 "I knew immediately, this is going in. You know when you get a good hit. When it went in, the whole stadium was crazy," he added.
"I was feeling I was alive again after a long time doing this recovery. I had been injured but I was there, doing what I love. I am doing it in my way, that I have been doing all my career.
"I could not describe the moment. All that eight months for that 20 minutes was worth it."
Let's block ads! (Why?)