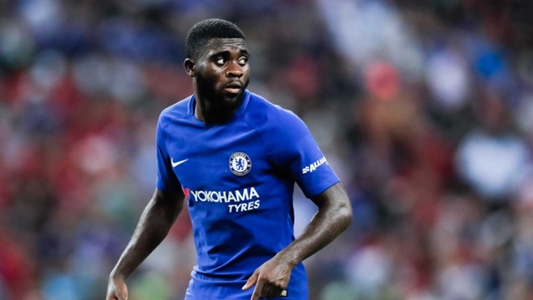 Chelsea and Sassuolo have agreed a £3.5 million fee for Jeremie Boga, as the midfielder nears a Stamford Bridge exit.
Boga has been looking for a move away from the Blues, which Chelsea hoped would be another loan after he spent last season with Birmingham City in the Championship.
It was Boga's third straight year on loan having spent the previous two seasons with Rennes of Ligue 1 and Granada of La Liga.
Boga still loves the club and would prefer to remain if he could feature in the first team.
However, he would rather not spend a fourth straight year on loan and believes a permanent switch would be best for his career.
Boga told Goal while on loan last season that he was frustrated with his development, believing he needed to do more at his age.
While an agreement between Chelsea and Sassuolo, which includes a buy-back option for the Blues, has been reached, Boga must still come to terms with Sassuolo over a contract.
That leaves the door open for the 21-year-old to possibly find a home elsewhere if he cannot agree a deal, with Goal previously reporting Lille, Celta Vigo and Real Betis among the clubs vying with Sassuolo over the winger.
Boga joined the Blues after signing from an amateur club in Marseille at age 16. He has only made one senior appearance for Chelsea – the Blues' 2017-18 Premier League opener against Burnley.
The youngster started but only went 18 minutes in the 3-2 defeat after Gary Cahill's early red card forced a tactical change from Antonio Conte.
He would go on to a loan at Birmingham City, where he played in 31 games in the Championship, making 24 starts. He scored twice and added three assists for the club, who finished 19th in the league.
Let's block ads! (Why?)