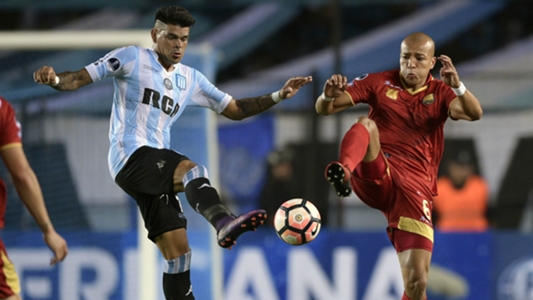 ---
Ochoa still has Italian interest
---
Guillermo Ochoa still has Serie A interest, according to CalcioMercato.
Napoli's early July move to bring in a pair of goalkeepers looked to end any possibility of Mexico's No. 1 arriving in southern Italy. But after Alex Meret broke his arm in training, there may still be a market for Ochoa. Genoa also retains interest in the 33-year-old.
---
Herrera an option to replace Kovacic
---
Hector Herrera could be a target for Real Madrid if Mateo Kovacic leaves the club, according to various outlets.
While Porto's sporting director said last week the club has no interest in selling its captain after a title-winning season, new Madrid manager Julen Lopetegui, who used to manage Porto, has a good relationship with Herrera and may call on the Mexico midfielder.
---
Ospina potential replacement for Guzman at Tigres
---
Tigres goalkeeper Nahuel Guzman continues to draw closer to Boca Juniors, a move that could set off a domino effect for goalkeepers, according to MedioTiempo.
The Argentine may be headed home, though he said in a news conference this week he's not keeping close track on transfer talks. Tigres would turn to David Ospina of Arsenal, or Racing's Juan Musso as potential replacements.
---
Ochoa out at Standard
---
Standard Liege is lining up a move for a new starting goalkeeper with Guillermo Ochoa set to leave Belgium, according to  La Derniere Heure.
Ochoa reportedly has interest both in Spain, where he played with Malaga and Granada, and Italy.
---
Lyon looking at Hector Herrera
---
Hector Herrera has drawn interest from Ligue 1 side Lyon, according to Le10Sport.
The Baja California native just captained Porto to a championship but has been linked with a move elsewhere. While Lyon is yet to make a formal offer for the midfielder, the club has reached out to begin the process.
---
Ben Arfa has offer from Tigres
---
Tigres have an offer on the table for Hatem Ben Arfa, according to L'Equipe.
The former Newcastle and PSG winger is out of contract after spending most of his time the past two years out of the squad in Paris. While Tigres' offer may be his best at the moment, he's hoping to find a way to play in European competition next season.
---
Spanish clubs have Lainez interest
---
Villarreal, Betis and Espanyol scouted Club America midfielder Diego Lainez at the Toulon Tournament, according to Marca.
Already rumored to have interest from French clubs, the 18-year-old has made no secret that he'd like to move to Europe. America, however, reportedly is willing to hold out for a $25 million fee.
---
Toluca makes Negredo bid
---
Toluca has made a bid to bring Spanish forward Alvaro Negredo to Mexico, according to Record.
Currently with Besiktas in Turkey, Toluca reportedly has offered $3.5 million for the 32-year-old. That should be enough to pry away the former Real Madrid and Manchester City man, but his salary near $5 million annually is currently the roadblock.
Let's block ads! (Why?)